Coaster for CLASSICO 60 | CUBE 50
Mobile even when planted
plus shipping
Shipping and Handling
Up to US$ 25.00 = US$ 4.95
US$ 25.01 - US$ 40.00 = US$ 6.95
US$ 40.01 - US$ 50.00= US$ 8.95
US$ 50.01 - US$ 60.00 = US$ 10.95
US$ 60.01 - US$ 70.00 = US$ 12.95
US$ 70.01 - US$ 80.00 = US$ 14.95
US$ 80.01 - US$ 90.00 = US$ 16.95
US$ 90.01 - US$ 100.00 = US$ 18.95
US$ 100.01 - US$ 150.00 = US$ 20.95
Over US$ 150.00 = free shipping
The LECHUZA-coaster makes your plants mobile! It almost disappears under CLASSICO, CANTO, CUBE, CURSIVO and QUADRO models size 40 and above. Five stable rollers make it easy to move the planter.
Product information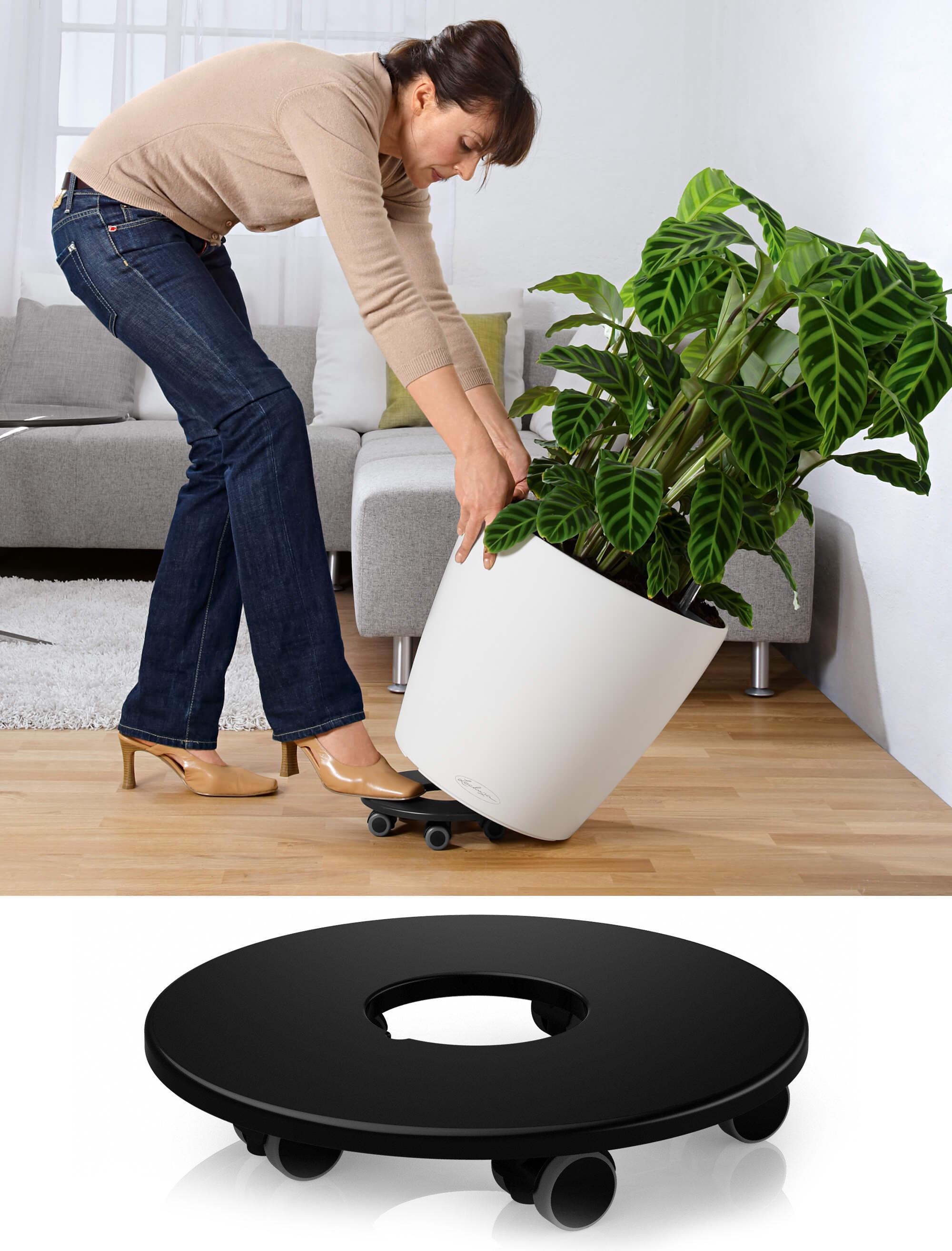 Coaster
mobile in every direction
with sturdy rollers
makes QUADRO, CANTO, CUBE, CURSIVO and CLASSICO mobile – without being seen
for sizes 40, 43, 50, 60, 70
¹ A www.lechuza.us exclusive. While supplies last. Offer is only valid on in-stock items. Offer not valid on prior orders or pending orders. No adjustments can be made on previous purchases. Cannot be combined with any other promotion and/or offer. Promotional discount cannot be redeemed for cash or credit. No rain checks. Discount will be reflected at checkout. Offer valid October 22-25, 2021 (offer ends 11:59 P.M. E.S.T.).