CANTO Stone 30 low stone gray + CANTO Stone 14 stone gray
Straight lines in a natural stone look
plus shipping
Shipping and Handling
Up to US$ 25.00 = US$ 4.95
US$ 25.01 - US$ 40.00 = US$ 6.95
US$ 40.01 - US$ 50.00= US$ 8.95
US$ 50.01 - US$ 60.00 = US$ 10.95
US$ 60.01 - US$ 70.00 = US$ 12.95
US$ 70.01 - US$ 80.00 = US$ 14.95
US$ 80.01 - US$ 90.00 = US$ 16.95
US$ 90.01 - US$ 100.00 = US$ 18.95
US$ 100.01 - US$ 150.00 = US$ 20.95
Over US$ 150.00 = free shipping
If you like a clear design you will love the CANTO Stone. The rough natural stone look in three different colors creates a wonderful contrast to lush greens and colorful flowers.
Set components

CANTO Stone 30 low stone gray
Item No. 13700

CANTO Stone 14 stone gray
Item No. 13470
Product information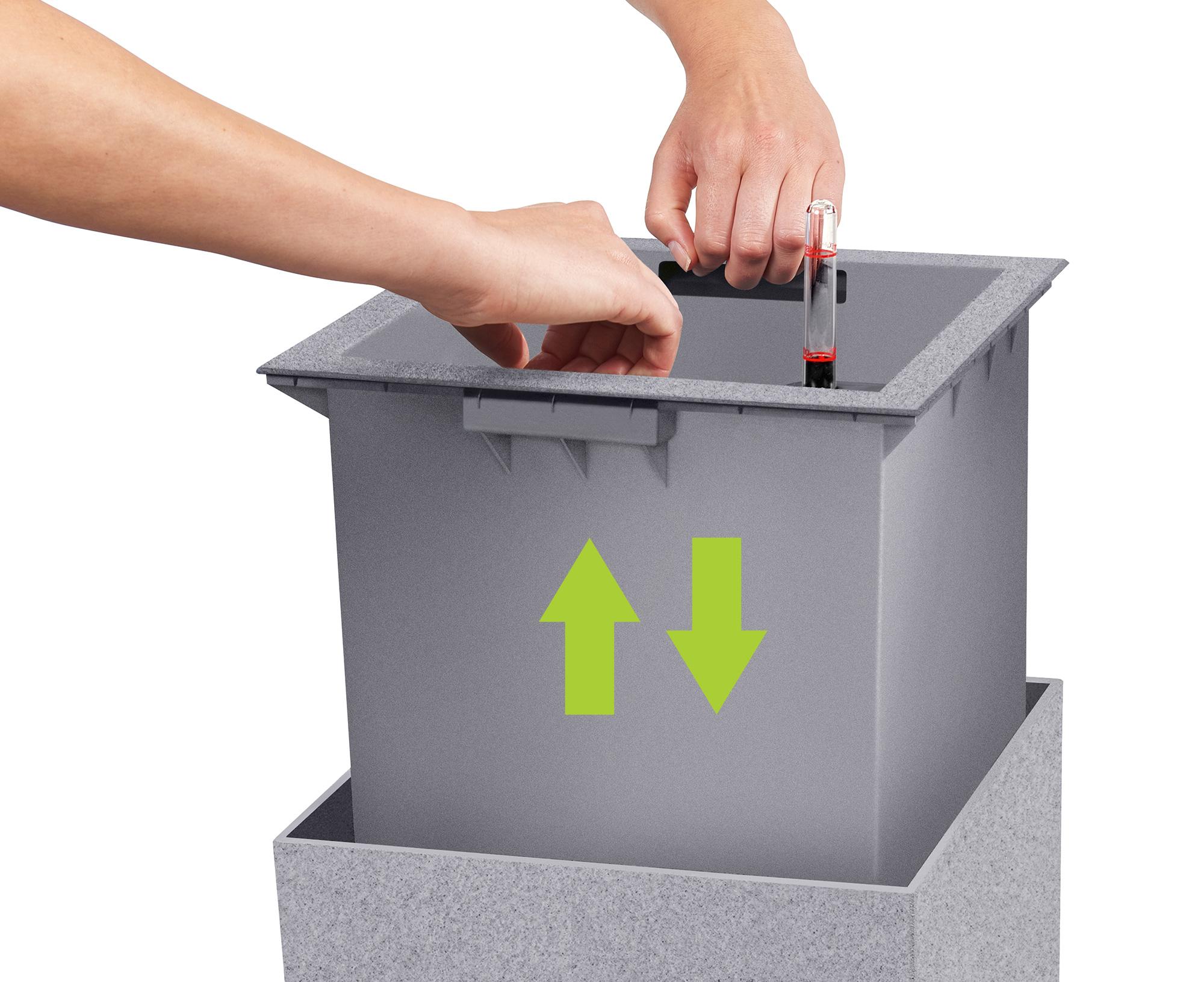 CANTO Stone planter liner
interchangeable planter liner – closed, with color-coordinated frame and integrated handles
easy transport even for tall plantings
can be exchanged on the spot and easily moved for winter storage
for indoor and outdoor planting, with drain plug
¹ Discount applies to item of equal or lesser value. A lechuza.us exclusive. While supplies last. Offer is valid on in-stock-items. Offer not valid on prior orders or pending orders. No adjustments can be made on previous purchases. Cannot be combined with any other promotion and/or offer. Promotional discount cannot be redeemed for cash or credit. No rain checks. Discount will be reflected at checkout once two items are added to the cart. Offer valid from June 1-12, 2023 (offer ends 11:59 P.M. E.S.T.).