Colorful spring planters for your home
A natural stone look for creating a harmonious atmosphere
After its long hibernation, the sun is finally making its return. The rising temperatures revive our spirits, and also breathe new life into nature. It's the perfect time to give your home a spring update.

Colorful early-bloomers like daffodils, tulips and primroses are perfectly catered for LECHUZA's on-trend planters. Pair these spring flowers with the natural stone effect of the LECHUZA CANTO Stone 14 planter for a truly stylish look.

Decorative flowers arrangements from the garden
Distinct arrangements and small decorative highlights
Take your first spring walk, pick some fresh flowers, and give them a new home in the modern YULA Flower vase. Combine daffodils and tulips with ornamental quince twigs and sprigs of thyme – combined they create a stunning arrangement!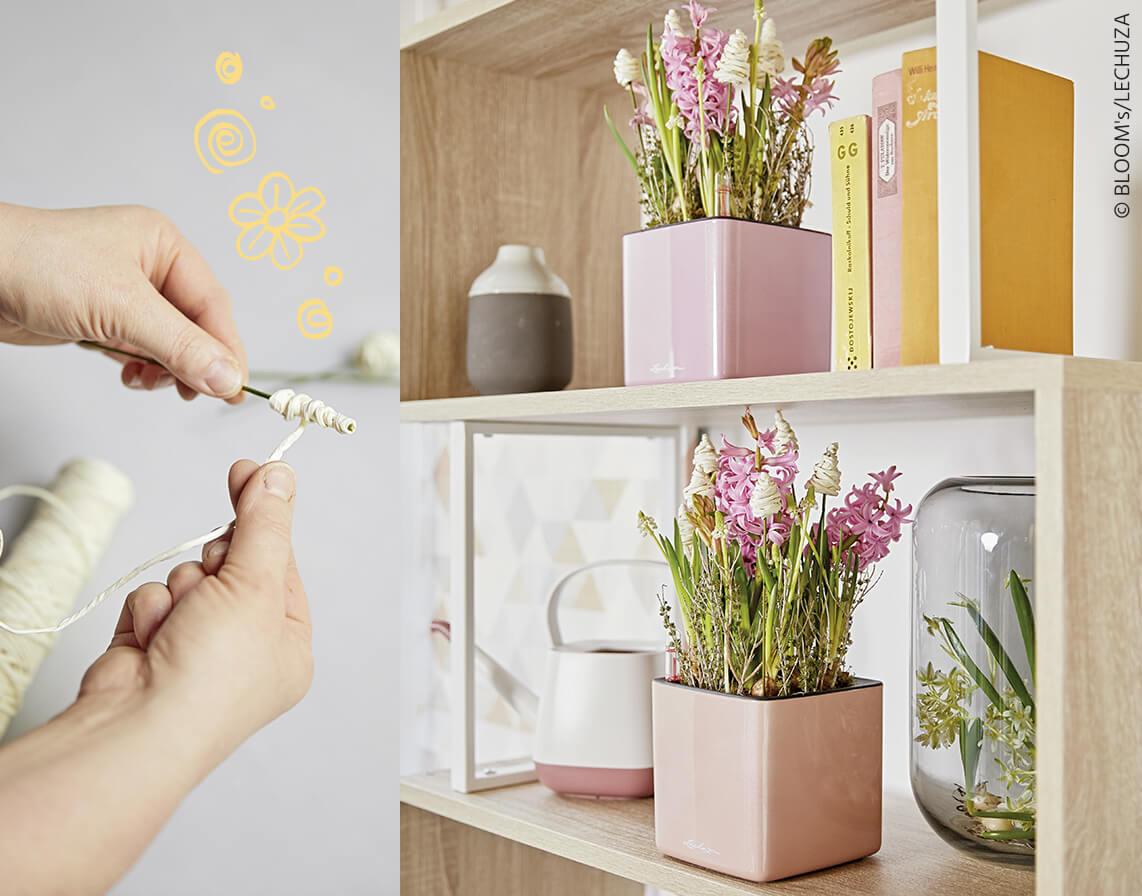 Hyacinths look beautiful in the on-trend CUBE Glossy Kiss edition. To make the arrangement even more eye-catching and enchanting, add sticks wrapped in colored wire to create DIY decorative additions.
The most beautiful pots for early spring bloomers: