LECHUZA Factory Outlet
at PLAYMOBIL FunPark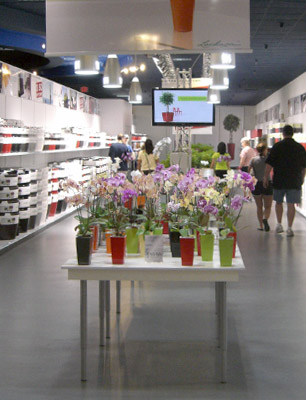 Visit us at our Factory Outlet in the PLAYMOBIL FunPark. Choose from the complete LECHUZA assortment of planters with the practical sub-irrigation system and a range of potted planters.
Bring your kids - they can play while you shop!
Download price list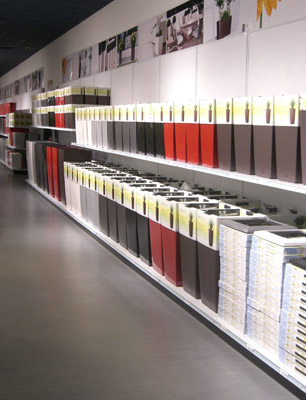 When?
Monday through Saturday
10:00 A.M. - 6:00 P.M.

Sunday
12:00 P.M. - 5:00 P.M.

Play Area closes 1/2 hour earlier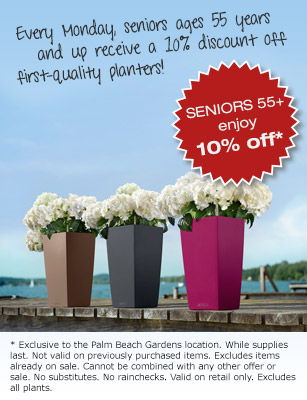 Where?
LECHUZA Factory Outlet
at PLAYMOBIL FunPark
8031 North Military Trail
Palm Beach Gradens, FL 33410-6323
Phone: 877 - LECHUZA (Toll-Free)
Web: www.lechuza.us/OutletFlorida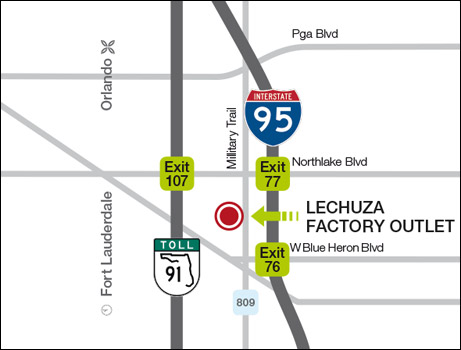 How to find us
The LECHUZA Factory Outlet is located in Palm Beach Gardens, FL inside the PLAYMOBIL FunPark. Simply follow Interstate 95, taking Exit 76. If you're coming from the south, turn left; if you're coming from the north, turn right onto W Blue Heron Blvd, then turn right onto N Military Trl. The LECHUZA Outlet will be about one mile down on your left hand side.

All Factory Outlet discounts and promotions displayed on this webpage are exclusive to the Palm Beach Gardens location and cannot be redeemed online at www.lechuza.us.