YULA watering can white/pistachio semi-gloss
Modern Living
Availability:
This item is currently not available.
plus shipping
Shipping and Handling
Up to US$ 25.00 = US$ 4.95
US$ 25.01 - US$ 40.00 = US$ 6.95
US$ 40.01 - US$ 50.00= US$ 8.95
US$ 50.01 - US$ 60.00 = US$ 10.95
US$ 60.01 - US$ 70.00 = US$ 12.95
US$ 70.01 - US$ 80.00 = US$ 14.95
US$ 80.01 - US$ 90.00 = US$ 16.95
US$ 90.01 - US$ 100.00 = US$ 18.95
US$ 100.01 - US$ 150.00 = US$ 20.95
Over US$ 150.00 = free shipping
Please note that due to the high data volume, the 3D viewer should be loaded with an existing WLAN connection. In the mobile view, the viewer allows you an augmented reality (AR) function. You can visualize a LECHUZA planter in your room.
Our new YULA product series is designed to complement the modern style of living. The combination of table planter, plant bag, and watering can harmonizes well and adds green to even the smallest apartments and the practical wick watering system makes plant care simple.
Product information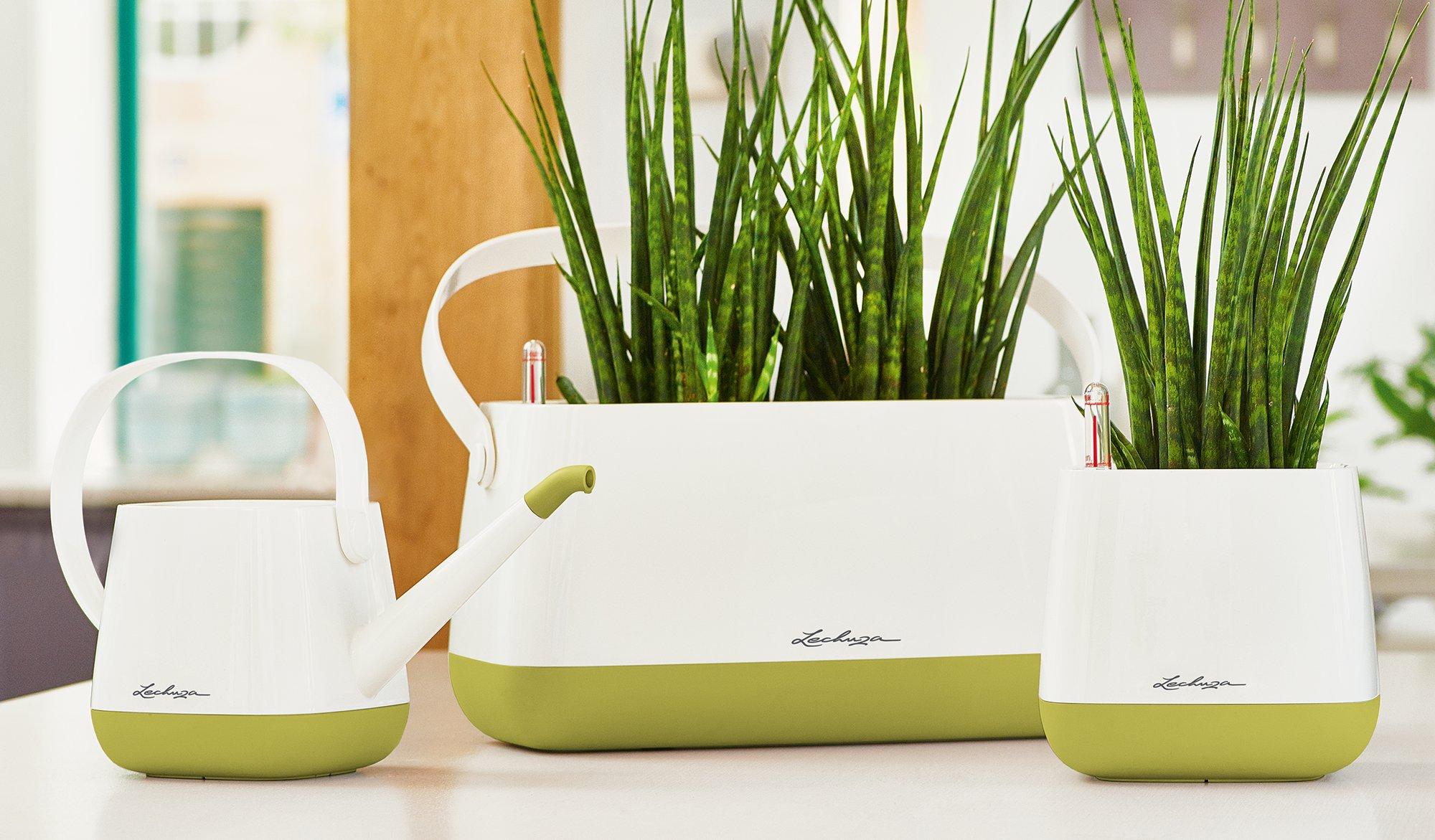 #ModernLiving with the stylish product series YULA
YULA plant bag + YULA planter + YULA watering can + YULA flower
¹ A www.lechuza.us exclusive. While supplies last. Offer is only valid on in-stock items. Offer not valid on prior orders or pending orders. No adjustments can be made on previous purchases. Cannot be combined with any other promotion and/or offer. Promotional discount cannot be redeemed for cash or credit. No rain checks. Discount will be reflected at checkout. Offer valid October 22-25, 2021 (offer ends 11:59 P.M. E.S.T.).