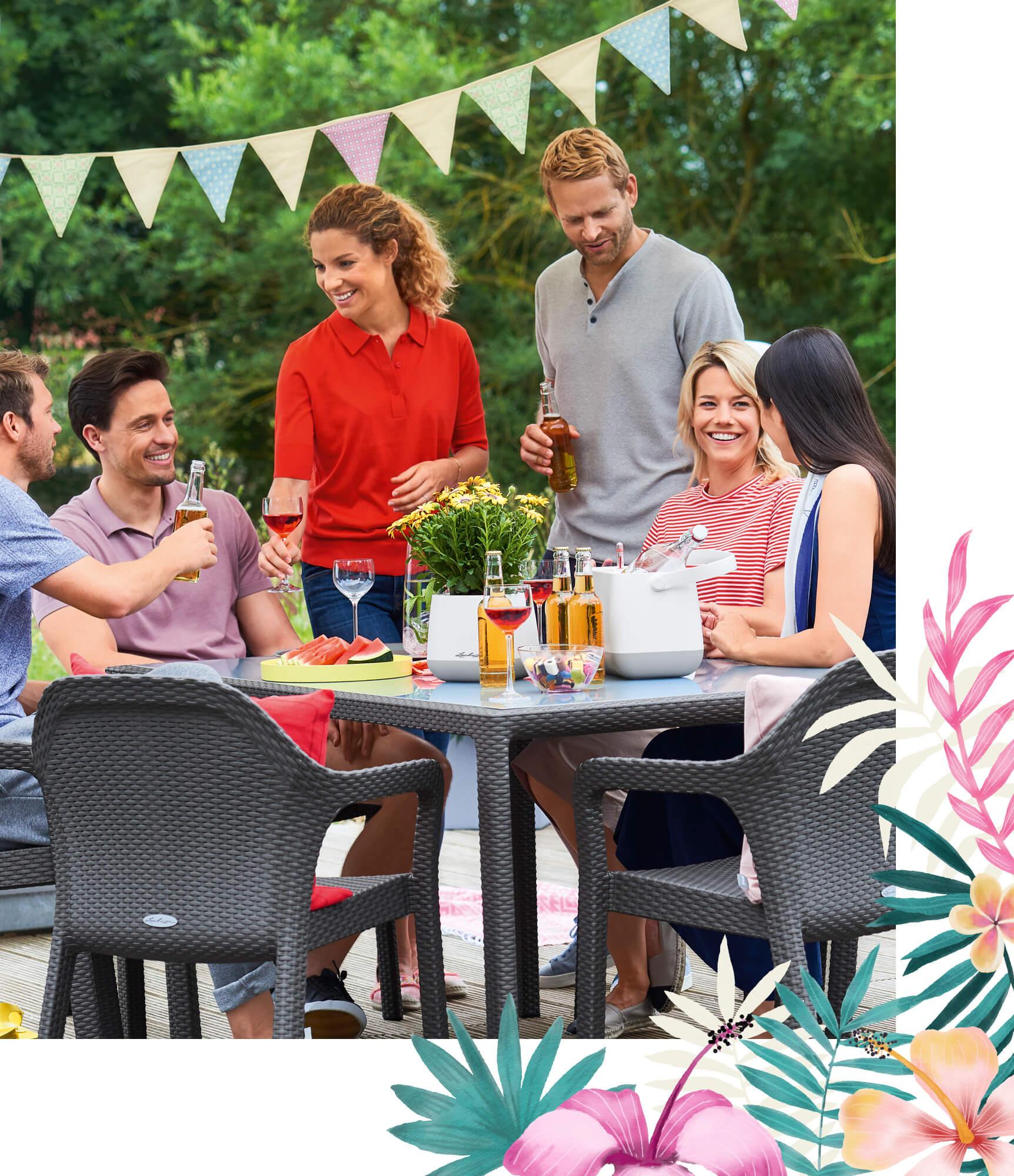 Summer party in the outdoors
With a relaxing atmosphere
Nothing is better than celebrating with friends - especially during summer! Now is the best time to enjoy fun, relaxing nights with your closet friends under a clear sky. The furniture and planters by LECHUZA are the perfect complement to an outdoor area where your guests will feel completely at ease.
Because a good host knows that garden parties come from a good atmosphere and ambience. We wish you a relaxed summer!
Attractive stone appearance
Natural summer paradise
Whether as a cube or column, the smart CANTO Stone in stone optic emphasizes natural accents in gardens and on terraces. The symmetrical planters with integrated irrigation system have enough space for big flowering plants that will ensure a summery mood with their bright colors.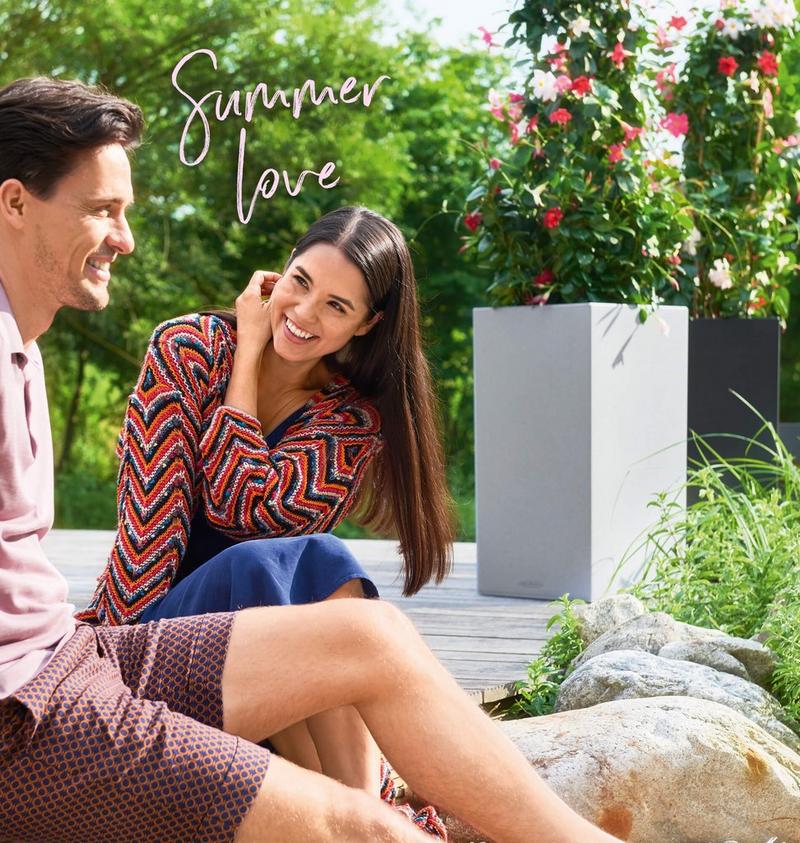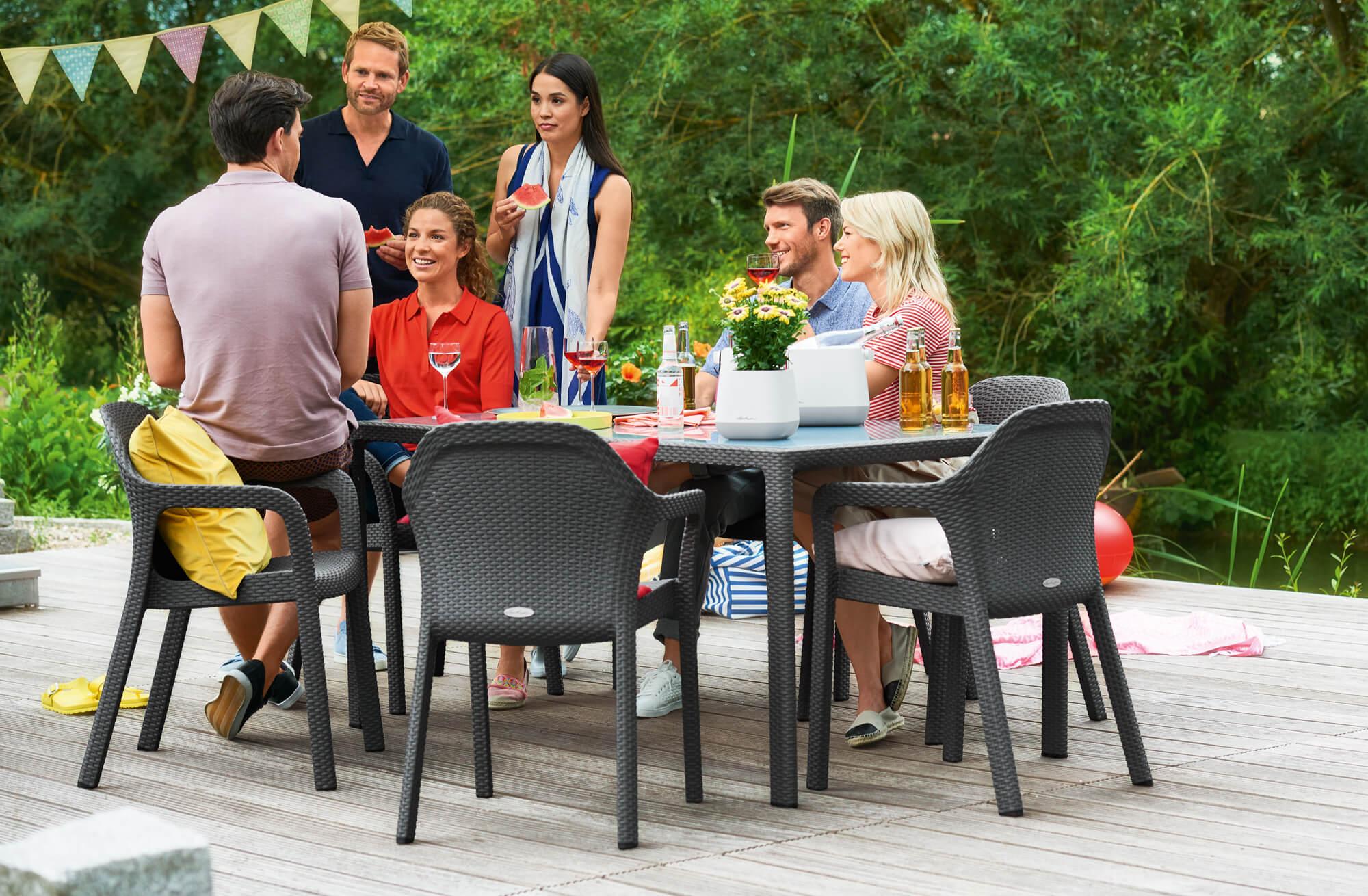 For warm summer evenings
Take a seat!
The furniture by LECHUZA trigger real feelings of living outside. The stackable chair offers great comfort thanks to the ergonomic design and slightly elastic shell for cozy evenings with friends.
The award-winning outdoor furniture is not only elegant, but also extremely easy to clean, robust and weatherproof. Even cleaning is fun!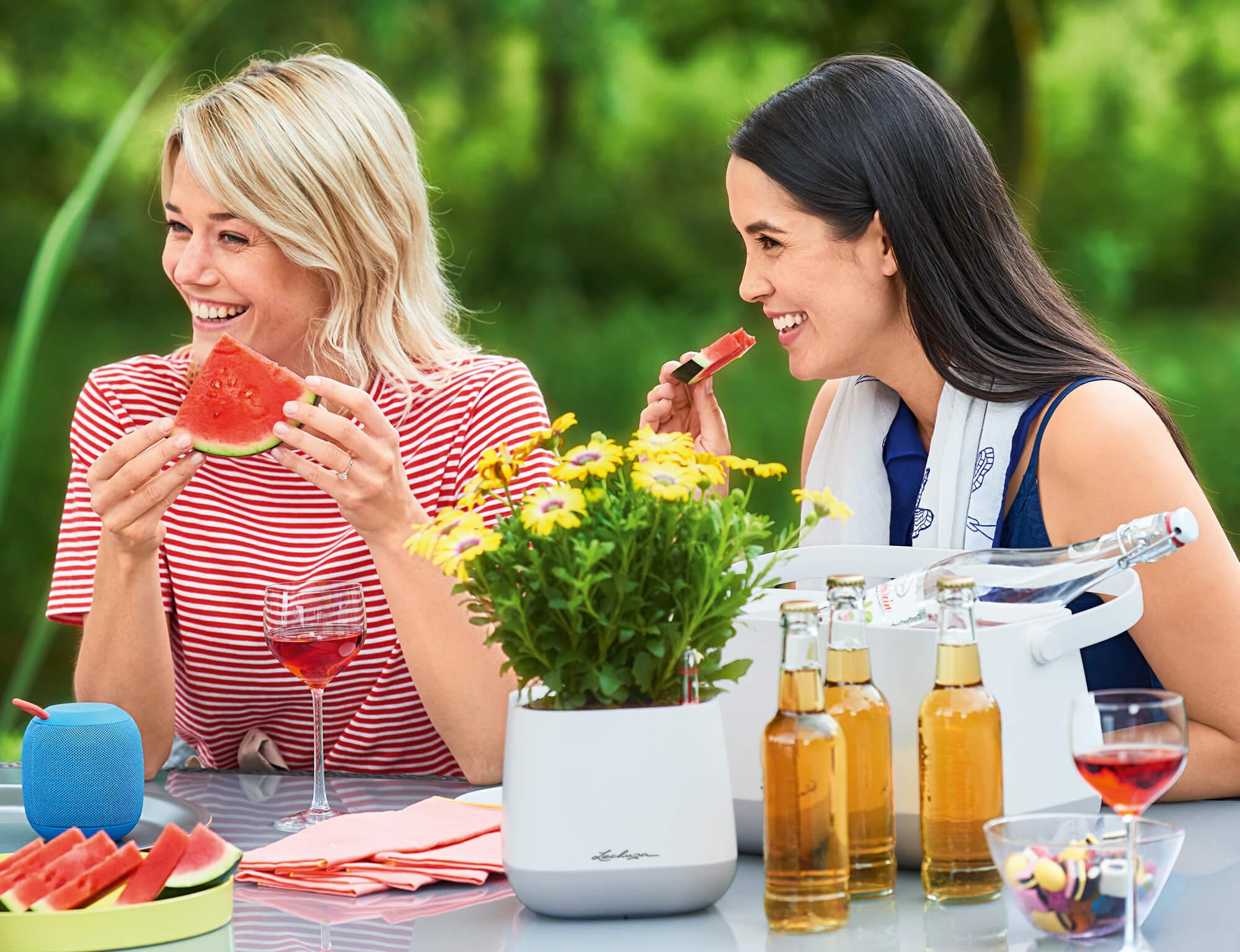 Fun idea! The YULA plant bag can be transformed into a DIY beverage cooler in just a few steps.
It's easy! Just fill the plant bag with ice cubes and and put the bottles inside. A fancy table decoration with a practical twist!
Cheers for summer
For that vacation feeling at home
The column CILINDRO Color, in the new color sunset orange, sets summer vibes and is the perfect accessory for your next garden party. The practical irrigation system ensures a balanced water supply for your plants even in the hottest of summer heat.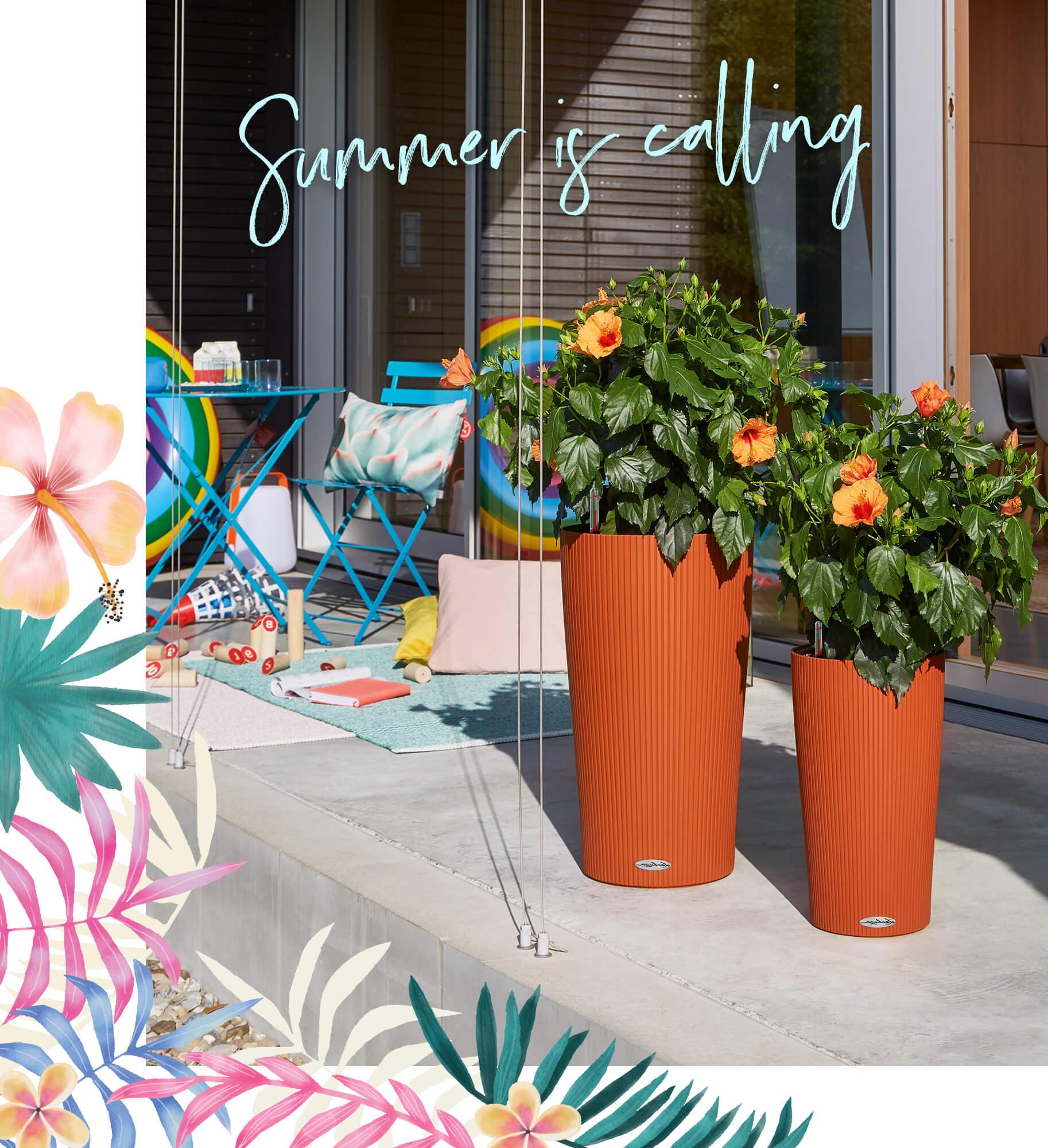 A place in the sun
Outdoor Paradise
Turn your garden into a summer paradise. LECHUZA planters are not only planted in the blink of an eye, but also take optimal care of your plants thanks to the practical irrigation system. Plant garden classics, like roses and carnations, in the Mediterranean RUSTICO Color and in the bowl planter CUBETO Stone, available in rough natural stone.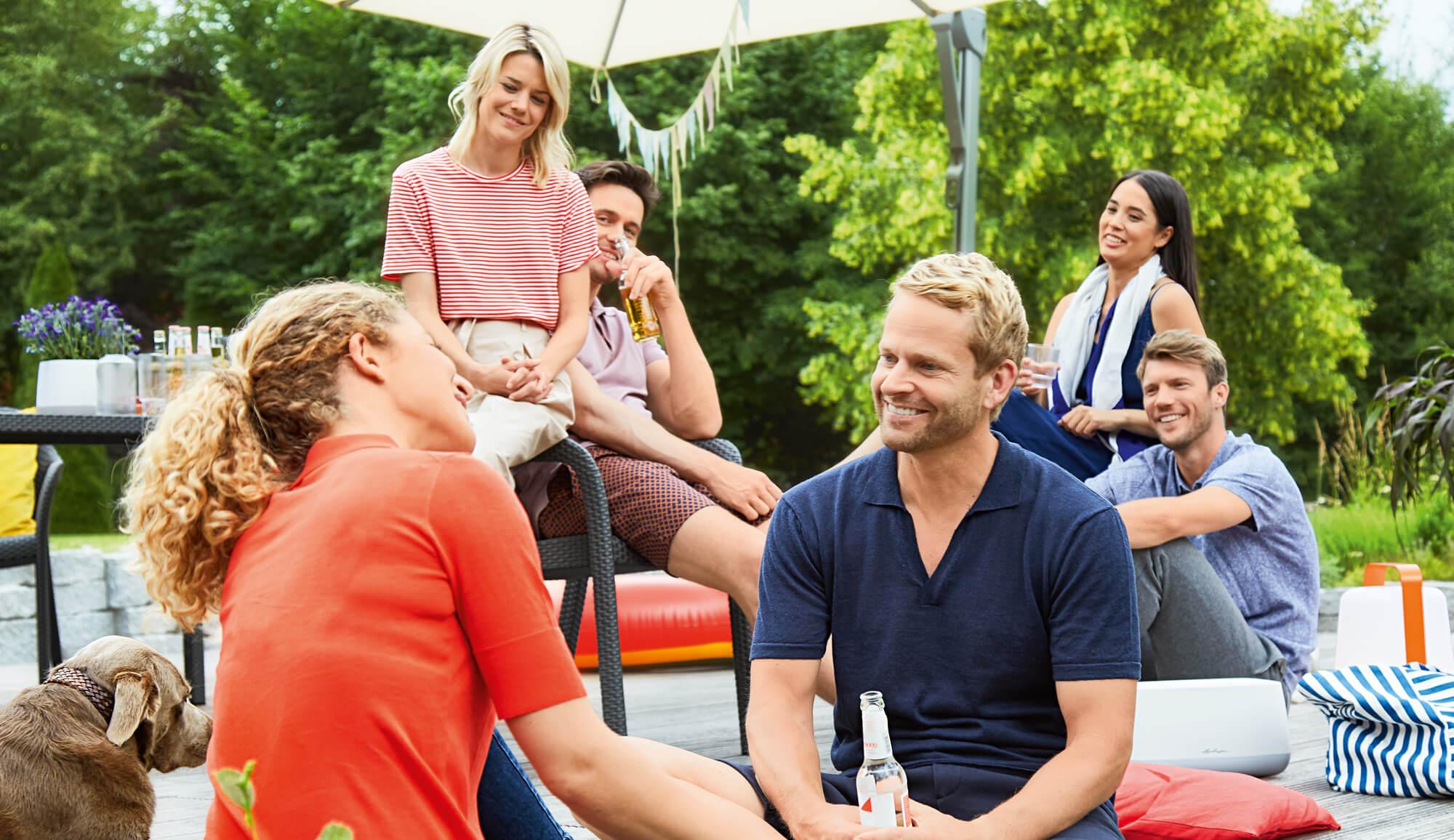 Everything for a perfect summer party: